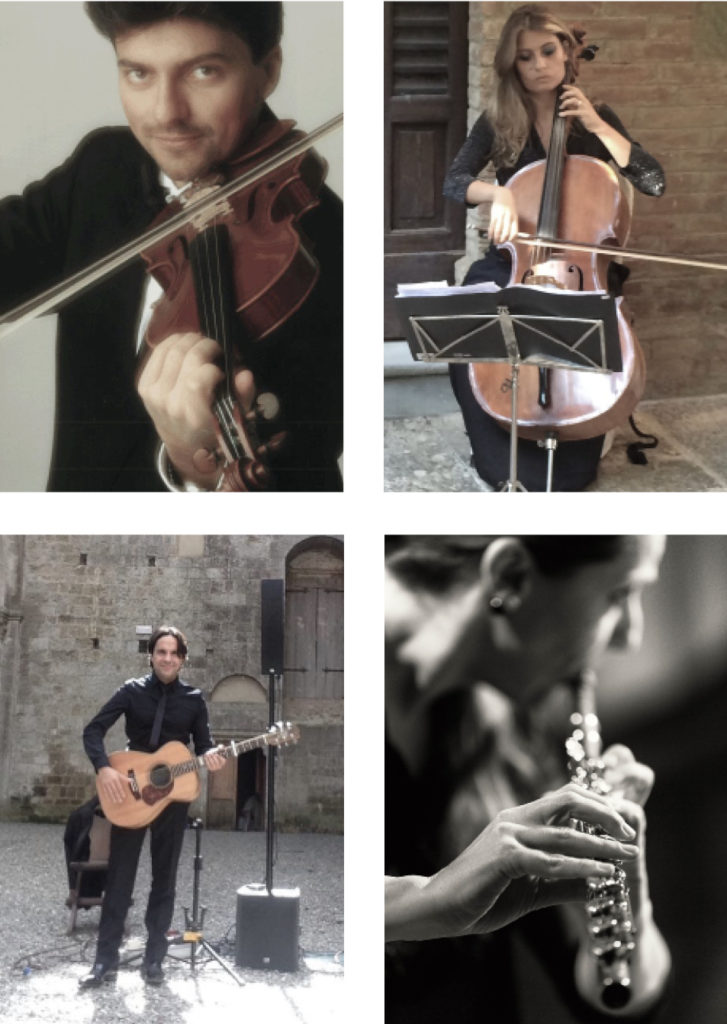 An intimate and suggestive touch to your Event and Wedding with our great and talented Soloists
Some events, either by choice or because of confined space or limited number of guests, call for a discrete and contained musical performance. For these occasions Music&Co. proposes soloist performances.
Choosing this type of service allows you to give great relevance to melody and simplicity whilst retaining the excellence of performance.
Soloists: 
Violin
Harp
Piano/Organ
Flute
Cello
Guitar
Sax
Repertoire: J. S. Bach – Air on the G string, J. S. Bach – Jesus Joy of Man's Desiring, J. Pachelbel – Canon in D, E. Morricone – Gabriel's Oboe, F. Schubert – Ave Maria, A. Vivaldi – La Primavera, L. V. Beethoven – Ode to Joy from IX Symphony, A. Bocelli – Con te partirò, M. Charpentier – Te Deum, J. Clarke – Trumpet Voluntary, G. Puccini – O mio babbino caro, A. Vivaldi – La Primavera, R. Wagner – Marcia Nuziale…
Soundtracks
Jazz songs
Modern pop songs, and so on.
Tips:We recommend the choice of a soloist where space constraints prevent employing a larger ensemble, whereas soloist performances may not be suitable in some very large venues.